Welcome for the Paratroopers of the US Armed Forces at the Air Field "Batajnica"
Today, Minister of Defence Aleksandar Vulin attended the reception of the members of the United States of America Armed Forces at "Batajnica" air field. In the upcoming days, the guests will together with the members of the Serbian Armed Forces, carry out joint parachuting activities. Apart from the minister, the American paratroopers were welcome at Batajnica air field by Deputy Ambassador of the USA Kurt Donnelly, Deputy Commander of the Air Force and Air Defence Brigadier General Sava Milenković and Commander of the Special Brigade Brigadier General Zoran Veličković.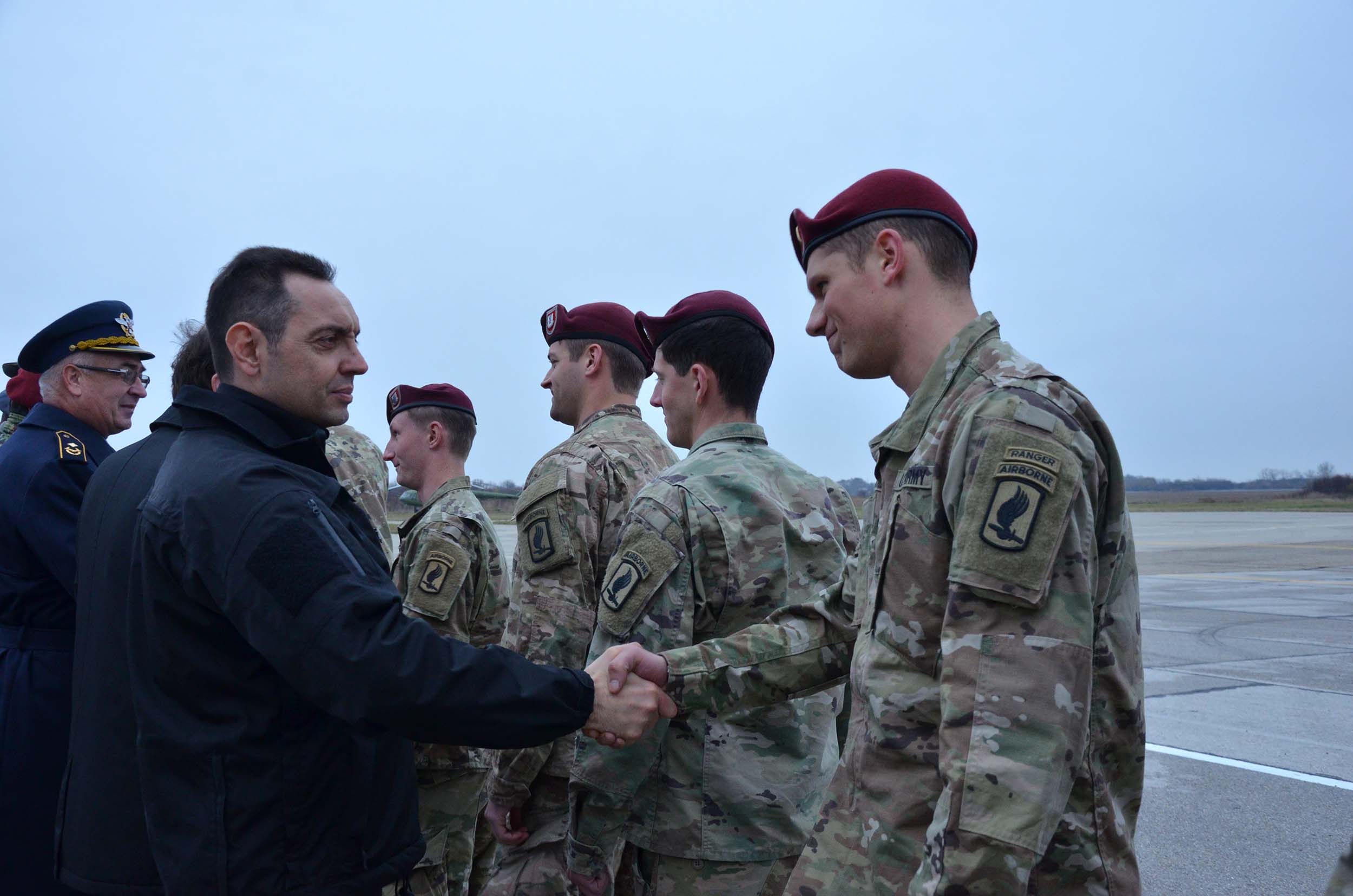 In the following five days, in the framework of international military cooperation, some 250 members of the Serbian Armed Forces and 173rd Airborne Brigade of the United States European Command, which is normally stationed in Vicenza and Rammstein, will carry out joint parachuting exercise. According to the plan, the preparation of the aircraft will be conducted in air fields Batajnica, Kovin and Lisičji Jarak, as well as the training for paratroopers' assault, and joint assault from two US planes C-130 "Hercules". The paratroopers will carry out the assault with US parachutes MC-6 with partially controlled dome and the parachute T-11.