Chief of General Staff at the Meeting of the EU Military Committee

Today, Chief of General Staff of the Serbian Armed Forces General Ljubiša Diković participated in the meeting of the EU Military Committee in Brussels.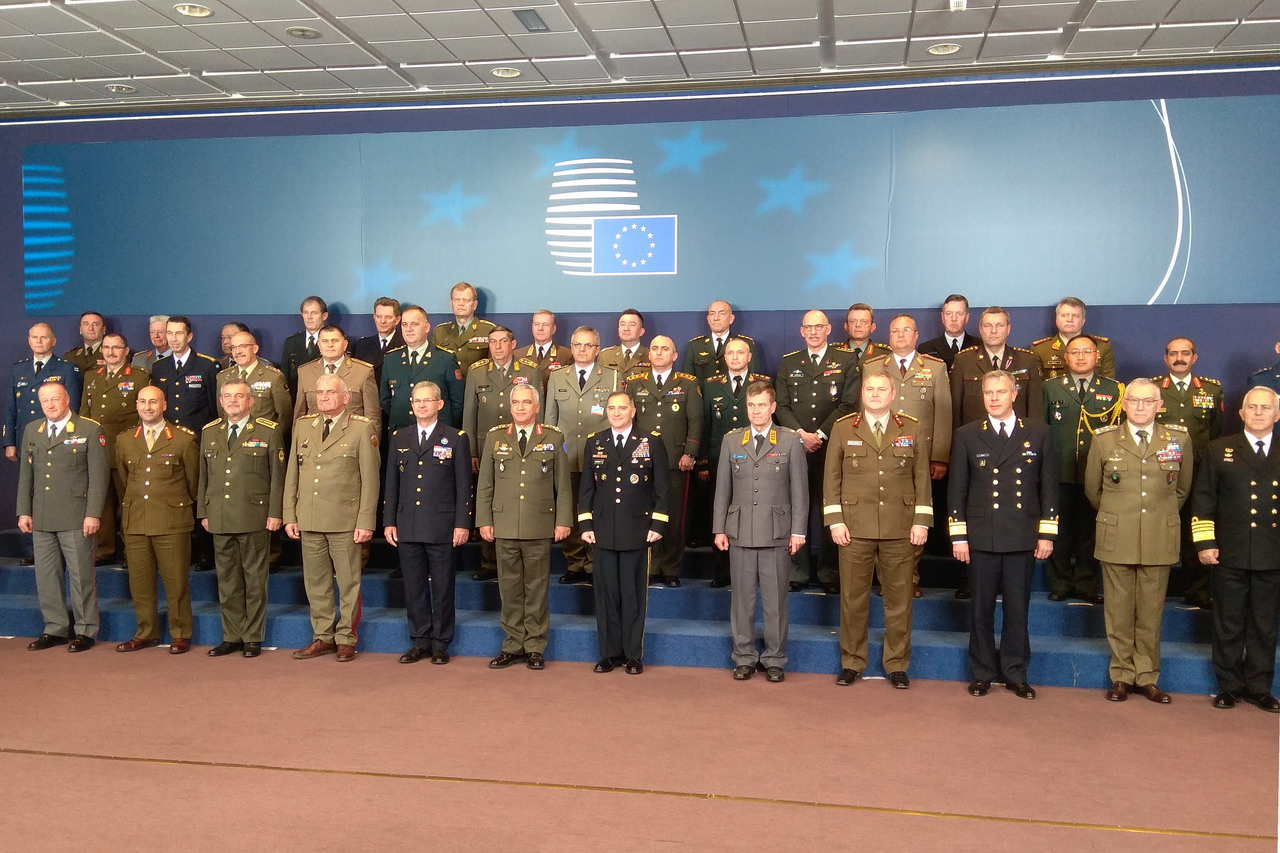 The topics discussed at the meeting covered the field of Common Security and Defence Policy of the European Union, such as EU operations and missions and fight against terrorism.

On the side-lines of the meeting, General Ljubiša Diković met Director General of the European Union Military Staff Lieutenant General Esa Pulkkinen. During the discussion the contribution provided by the Republic of Serbia was commended, since the Republic of Serbia currently participates with 35 members of the Ministry of Defence and Serbian Armed Forces in four EU multinational operations – in Somalia (EUNAVFOR ATALANTA and EUTM Somalia), Mali (EUTM Mali), and Central African Republic (EUTM RCA), as well as the recent admittance of the Republic of Serbia as a full member of EU battle group – HELBROC.


On that occasion, Head of Military Mission to NATO and EU, Brigadier General Predrag Bandić, conferred to the representatives of the EU Military Staff a nomination of the first national officer for the liaison with the EU Military Staff, Commander Vladan Stanić. The nomination of the national liaison officer represents a step further in strengthening the relations, deepening the cooperation and establishing more efficient communication in the field of the European Union Common security and defence policy, which is in accordance with the efforts made by the Republic of Serbia towards full membership in the European Union.

The proposal of the EU Military Staff that the Republic of Serbia nominate a liaison officer is an expression of the recognition of the participation of the Republic of Serbia so far in the EU operations and missions.

The official handover of the nomination was also attended by Ambassador Ana Hrustanović, Head of the Mission of the Republic of Serbia to the European Union.