Seeing an infantry company and a force protection platoon off to mission in Lebanon

At Ribnica barracks in Kraljevo a ceremony has been organized on the occasion of sending an infantry company and a force protection platoon from the 2nd Army Brigade, staff officers and members of the National Support Element to the multinational mission UNIFIL in Lebanon.

The ceremony today was attended by the Serbian Armed Forces Chief of General Staff General Ljubisa Dikovic, the Army Commander Lieutenant General Milosav Simovic, the Commander of the 2nd Army Brigade Colonel Zeljko Kuzmanovic, representatives of local authorities, religious communities, as well as families and friends of the peacekeepers.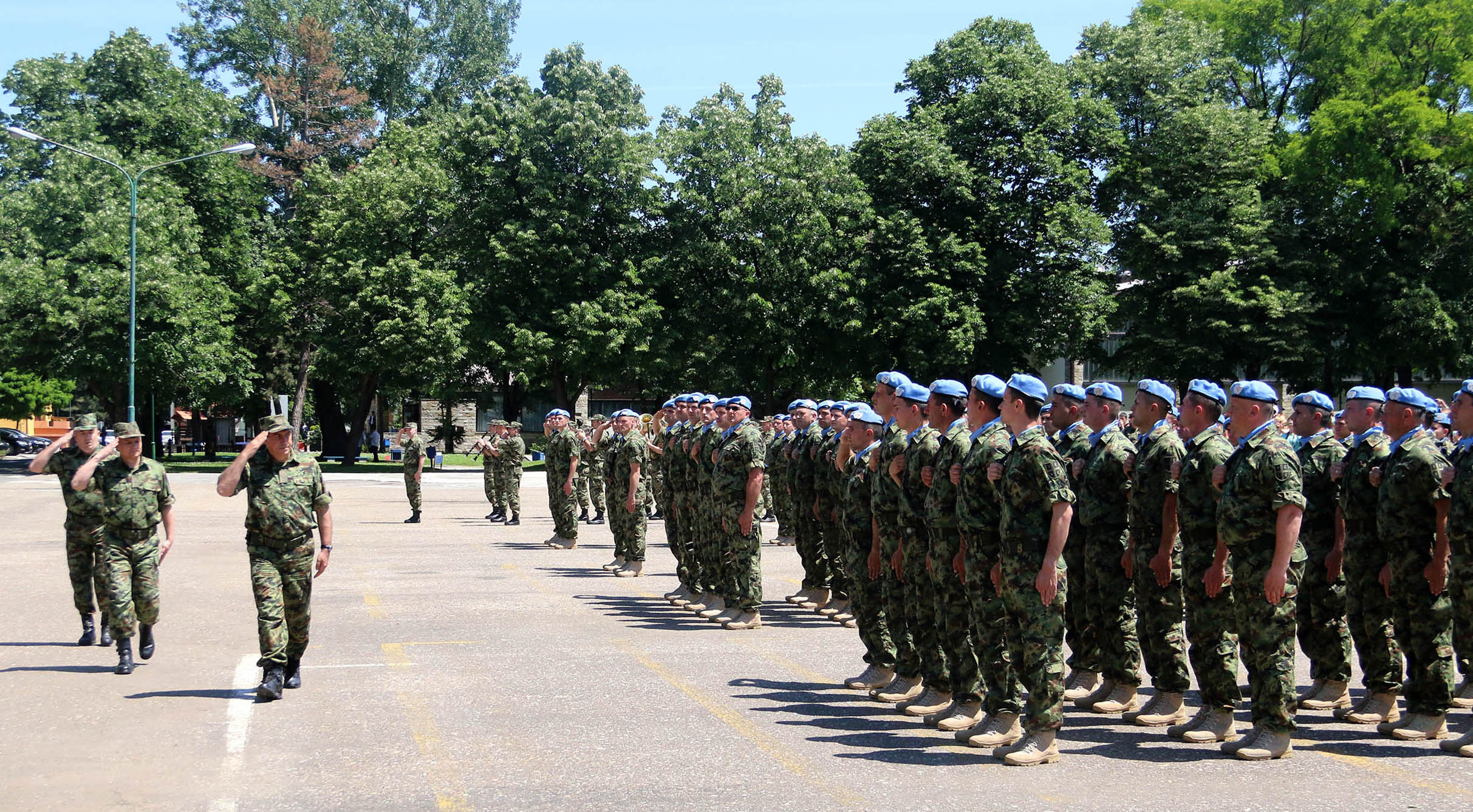 Wishing our "blue berets" the successful mission, General Dikovic emphasized that this was an important mission that we had been participating in for six years, and 1.285 Serbian peacekeepers have been engaged in this mission so far.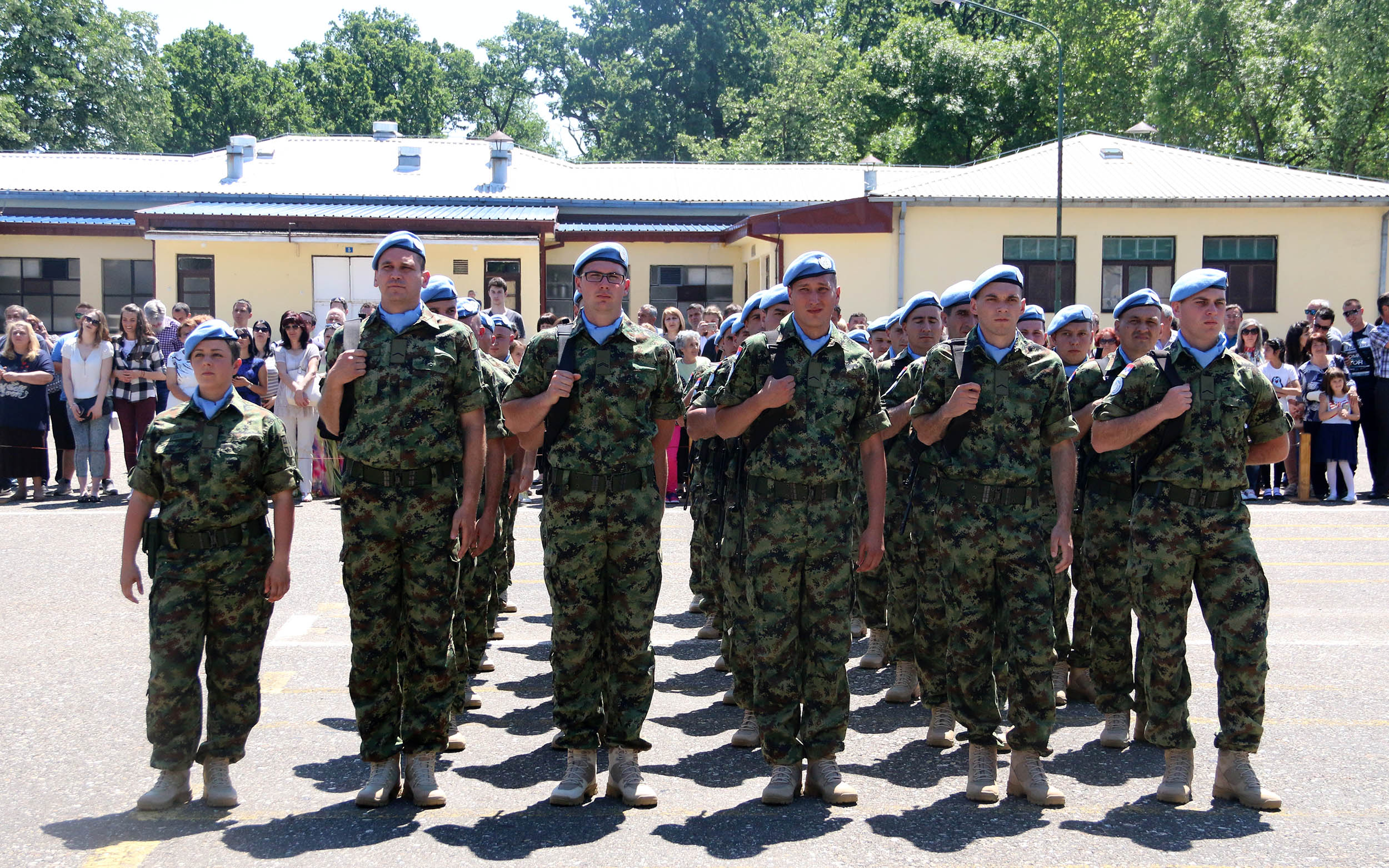 "You continue more than six decades long tradition of participation of the Serbian Armed Forces in multinational operations, and you are going to execute tasks in the same area where members of our Armed Forces were 60 years ago. You will have an opportunity and honour to spread the good news about the citizens of Serbia, the Serbia Armed Forces because we build better Serbia and would like it to be strong", the Chief of General Staff highlighted.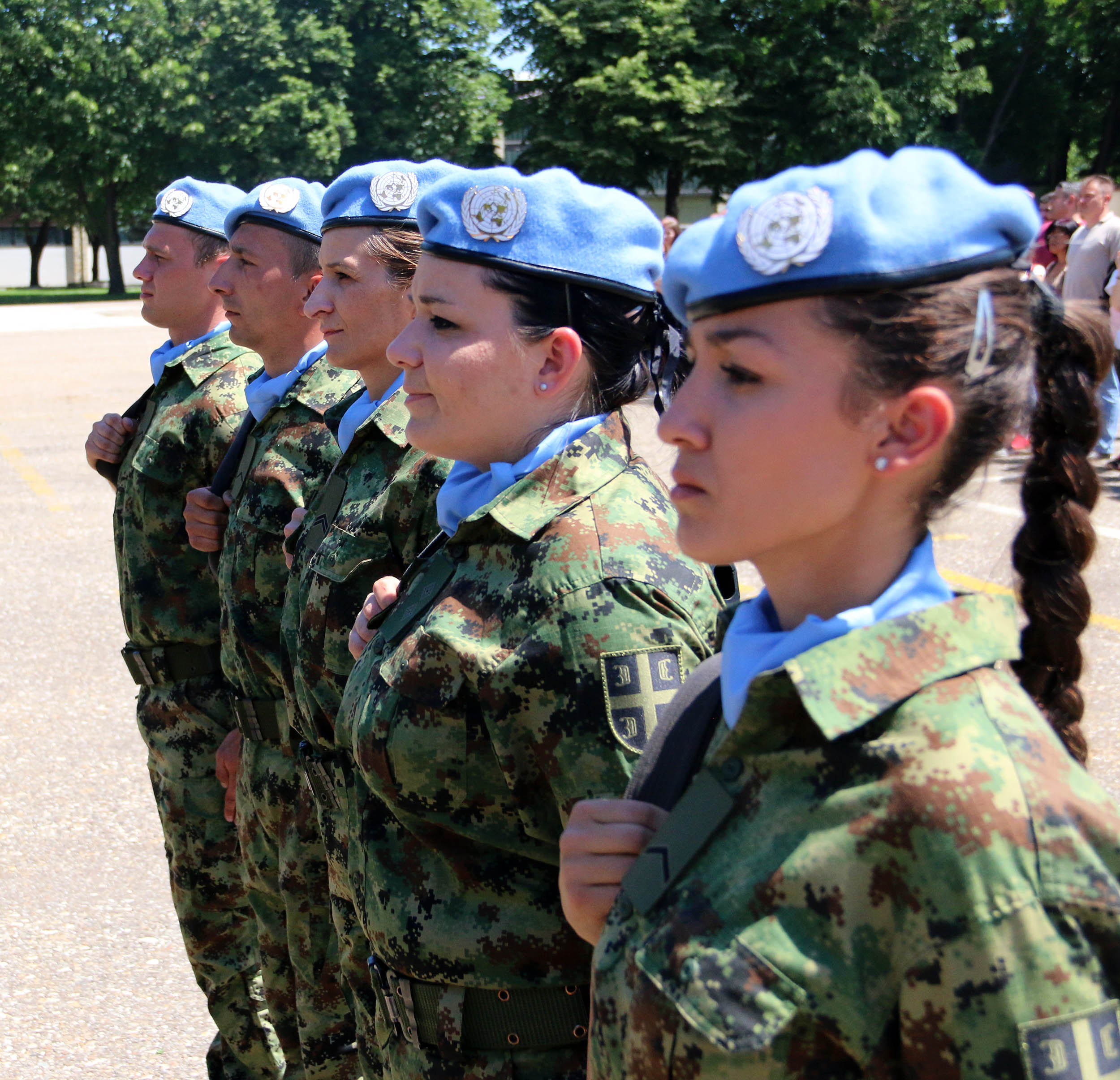 According to him, the army with the most modern armament and equipment is not the only strong army. Besides that, it is important that the army loves its country and occupation, is morally strong, competent and trained to use what it has at its disposal in the best possible way.

In the following six months, 163 members of the 2nd Army Brigade and 12 staff officers and members of the National Support Element will be engaged in the peacekeeping mission in Lebanon, where they will substitute members of the 1st Army Brigade, who are currently deployed in this UN multinational operation.

At the ceremony today General Dikovic handed the state flag to the Infantry Company Commander Major Predrag Ruzic and Force Protection Platoon Leader Lieutenant Vladica Tasic.

Currently 329 members of the Serbian Armed Forces are engaged in ten multinational operations worldwide.