Bilateral Military Cooperation Programme with Bosnia and Herzegovina signed

During the meeting at the International Military Cooperation Department, Head of this Department CAPT (N) Milan Konjikovac and the DA of Bosnia and Herzegovina Colonel Robert Susac assessed that a great number of conducted activities is confirmation of commitment of two defence systems to further enhancement of collaboration.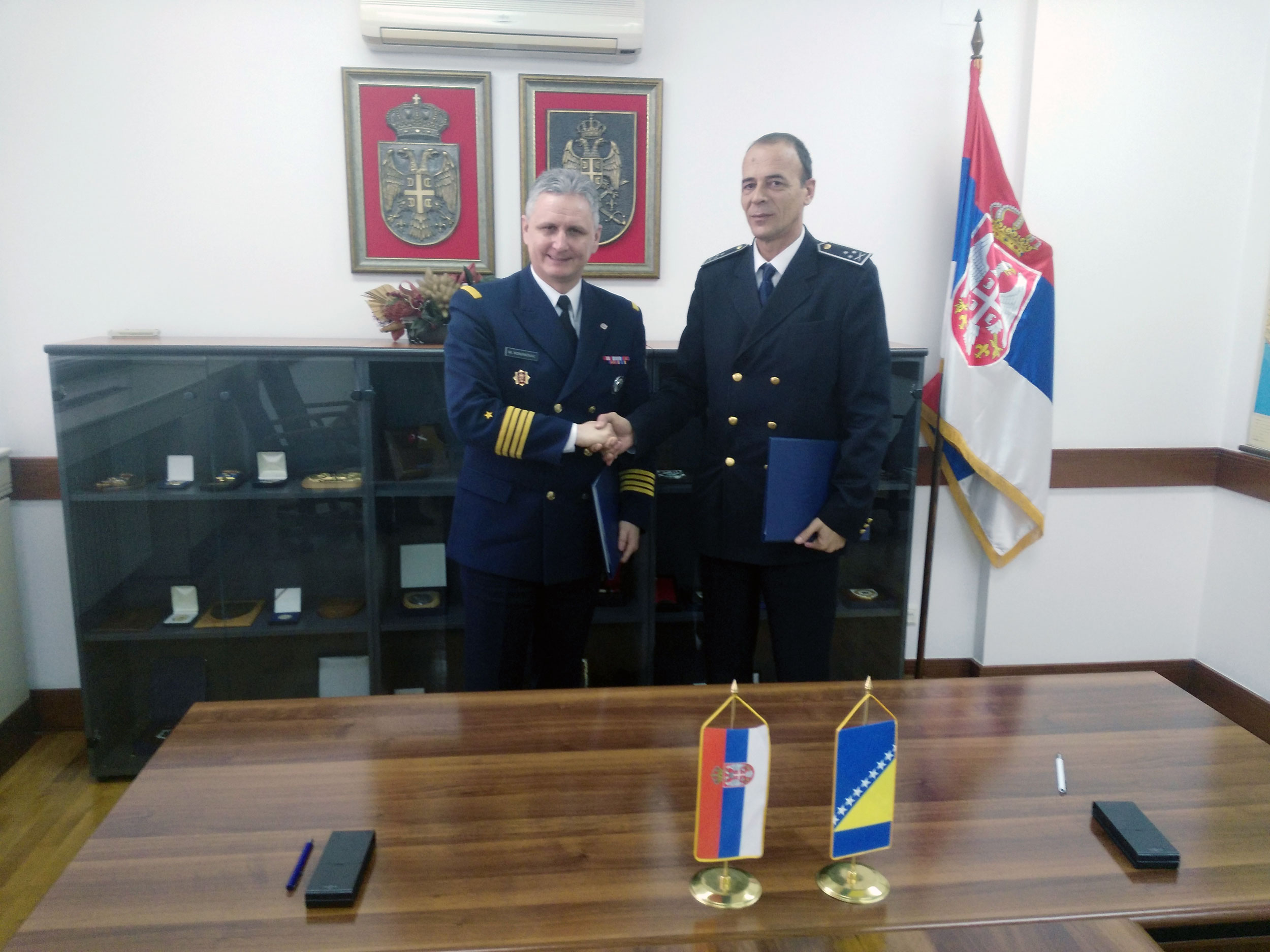 The Navy Captain Konjikovac emphasized the importance of the high level meeting for definition of strategic guidelines for further cooperation. He stressed that the best results had been achieved in the sphere of education and training and he expressed hope that the Ministry of Defence of Bosnia and Herzegovina would send its members to all levels of education and professional development at the Military Academy in the following period. Confirming the significance of regional cooperation, he expressed the interest in improving and intensifying cooperation within the Balkan military medical forces through joint training and military medical exercises.

Colonel Susac stated commitment to the improvement of cooperation in the sphere of education and training, expressing hope for continuation of participation of the members of the Ministry of Defence and Serbian Armed Forces in the courses conducted in the international Peace Support Operations Training Centre in Butmir, as well as more intensive collaboration of the peace support operations centres. He emphasized the support to the development of CBRN Centre in Krusevac as the regional and partner centre.

The interlocutors concluded there is space for improvement of collaboration in solving surplus ordnance through deactivation and destruction.

At the end of the talks the 2017 Bilateral Military Cooperation Programme was coordinated and signed.