Burial of Dejan Kovačević
Today, Dejan Kovačević, a worker of the Technical Overhaul Facility who died in the accident on 28th February together with three of his colleagues was buried at "Bozman" cemetery in Kragujevac.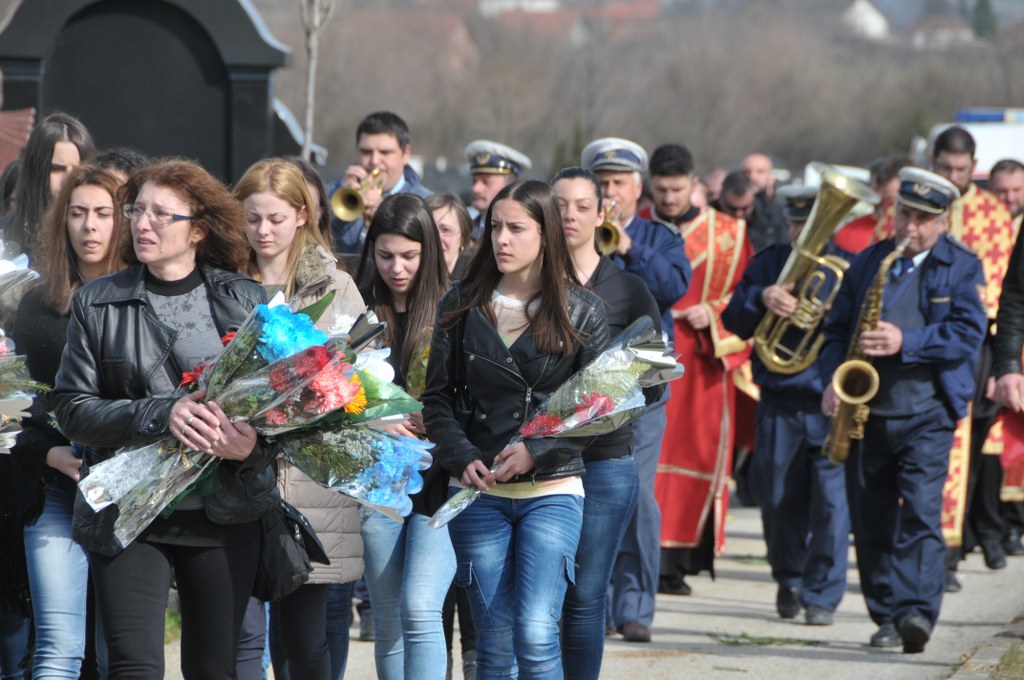 Apart from the members of family, the funeral service was attended by the Acting Assistant Minister of Defence for Material Resources, Nenad Miloradović, Head of Organisation Department in Defence Policy Sector, Major General Slađan Đorđević, Director of the Technical Overhaul Facility, Lieutenant Colonel Dušan Kovarbašić, members of the Ministry of Defence and Serbian Armed Forces, relatives, numerous colleagues and friends.

The religious service was conducted by the priests of Šumadija Eparchy. After the service, parting from the colleague Dejan Kovačević, his colleagues said that on that tragic day, doing his work professionally and responsibly, he had bravely run to assist his colleagues who had been fighting against blazing fire with whom he had sadly met his end.

Yesterday, Željko Nikolić was buried at Town cemetery in Kragujevac, and the burial was preceded by a commemoration service in the Town Assembly of Kragujevac which was attended by the Minister of Defence, Zoran Đorđević and the Chief of the General Staff of the Serbian Armed Forces, General Ljubiša Diković.